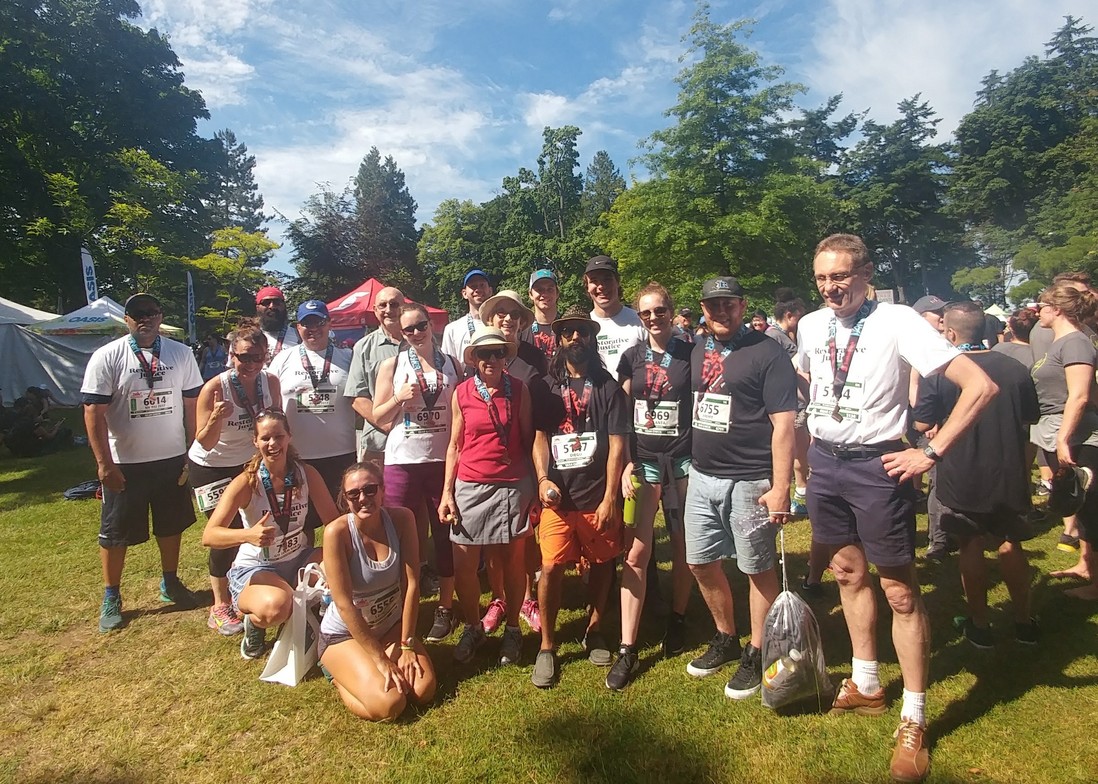 This past Sunday, June 25th, the North Shore Restorative Justice Society participated in the Scotiabank Half Marathon/5k Charity Challenge. What a fantastic day!
The NSRJ team was made up of a wonderful mix of staff, volunteers, members from the West Vancouver Police and North Vancouver RCMP, community members, board members, friends, and family took part in the sunny event in Stanley Park.
Our incredible team raised over $8000 that will go directly to our programming in the Circles in Schools Program, engaging hundres of children across the North Shore in values-based weekly circles.
NSRJS would like to extend our gratitutde an enormous thank-you to all who ran/walked with us, fundraised, and donated. We are so appreciative of your the support, and would not be able to do this meaningful work without your contributions. Thank-you!