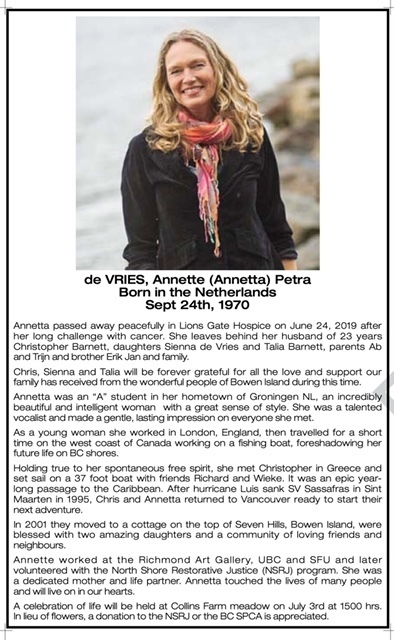 It is with great sadness that we announce the passing of one of our volunteers Annette de Vries. Annette passed peacefully on June 24th, 2019 after a courageous battle with cancer.
Annette join the NSRJS community in 2016 as a volunteer facilitator. She was warm, inquistive and a perfect model of restorative practice in action. She believed strongly in restorative justice and we were so fortunate to have her support our program.
We miss her greatly.