Wednesday, May 31, 2017
6:00 - 8:30 pm
Delbrook Community Center - North Building, Cedar Room
This event has already occurred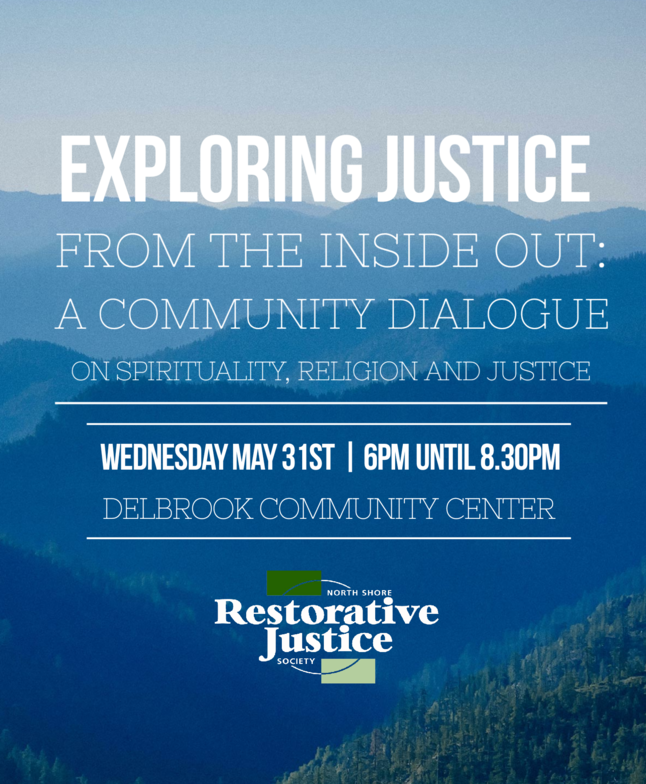 A Community Dialogue on Spirituality, Religion and Justice
All community members are warmly invited to our upcoming Community Dialogue where we will explore some nuances of restorative justice and how our own perspectives on spirituality and religion inform and shape our understanding of justice.
Join us for a coffeehouse style evening (coffee, hot chocolate, tea and yummy desserts will be provided) where we will engage in conversation and explore how we can become deeply curious about these intersecting themes. The evening is not intended to provide expertise on these topics but rather create a space for respectful and engaging conversation about matters that we don't often get the chance to fully discuss with our community.
We will facilitate a range of activities to ignite dialogue and explore a case study where your group will be tasked to cultivate curiosity by developing questions that align with the values of Restorative Justice.
We look forward to seeing you there! Please RSVP using the form below.